Hello, this is BNV Biolab.
We participated in 2019 Asia Forum for Aesthetic surgery & Medicine.
Date : 2019.4.20-21
Venue : COEX 1/F Grand Ballroom
Through our booths and seminars, you will be able to know more about BNV Biolab's products.
Seminar details :
Subject : Skin regeneration using peptide factor (MPF)
Speaker : Dr. Tae-Hwan Anh (Fresh Clinic)
Venue : COEX 1/F Grand Ballroom Room B
Date : 2019.4.21 (Sun) 11:00-11:15
Following events are going to be in association with this forum :
The 12nd Congress of Asia Anti-aging Medicine [3AM]
The 13rd Congress of Korea Academy of Aesthetic Surgery & Medicine [KAAS]
The 7th Asia Fair of Cosmetic Medicine & Beauty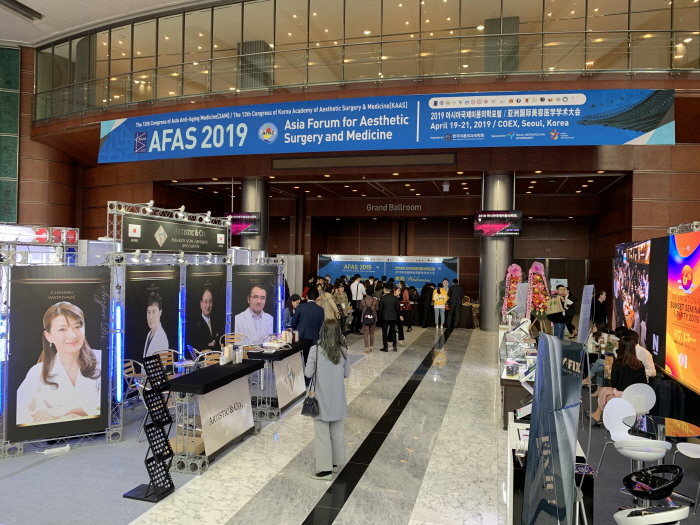 This is how our booths looked like before the forum started.
This time, we went for something new, which is using black as the main colour of our booths!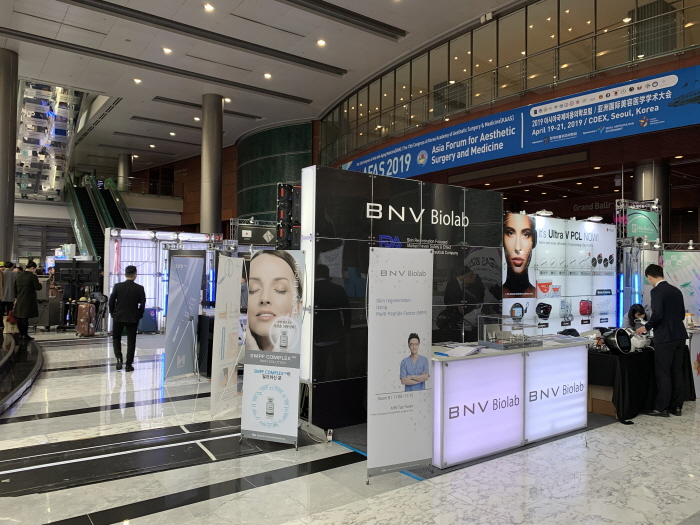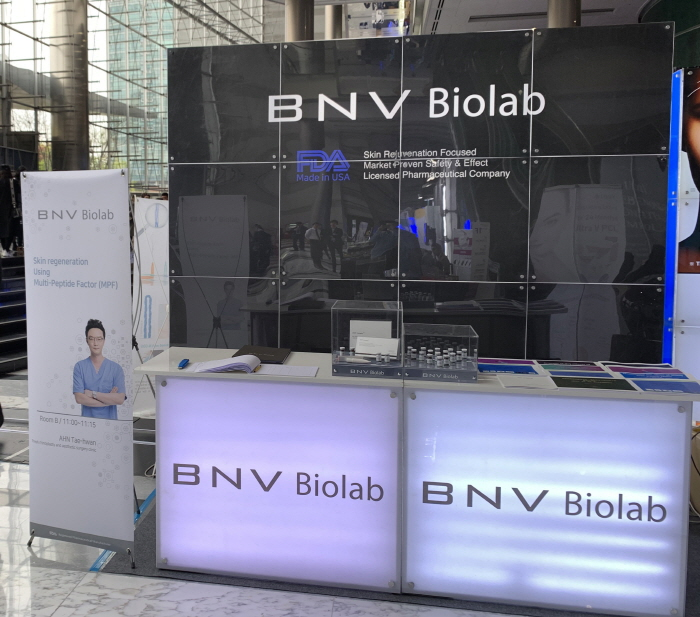 BNV Biolab's products are being displayed in the booth.
SMPF Complex 1M for skin
HMPF Complex 2M for scalps
WMPF Complex CM for women